About Lesson
Preparing the apartment to move in!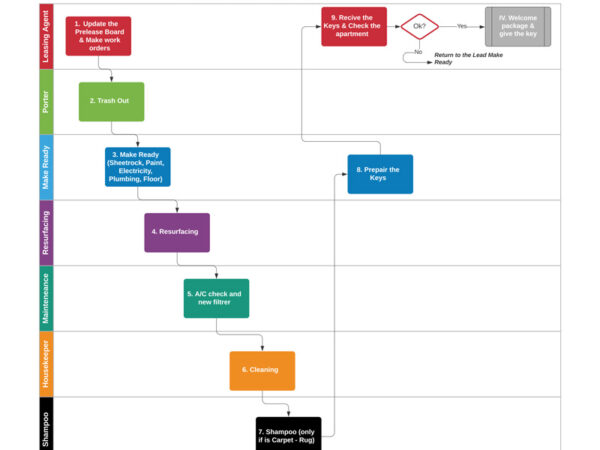 Prepare the New Welcome package

As with any new move in make sure to prepare the welcome package. Inside make sure you have the following documents:
A copy of the new lease

Inventory and condition form

Office Contact Inform (with gate codes)

Cashpay store locations

Nearby schools

Parking
You must prepare the parking permits so they can be turned in on the day the tenant picks up the keys.

*As with the move-in process, the leasing agent is required to walk the transfer apartment and make sure that everything in the apartment is in tip-top shape. *