About Lesson
Collections Calendar

The collections calendar establishes set tasks to be done on specific dates. This calendar helps us achieve better control at each office, as there is no confusion as to what needs to be done.
You can find the monthly calendar on the intranet or on the right panel.
Each month's tasks start on the 27th of the previous month and end on the 26th of the current month.
It's because these are the start and end dates for collections, and we want to make use of all the time we have.
The following picture demonstrates how a collections calendar will look.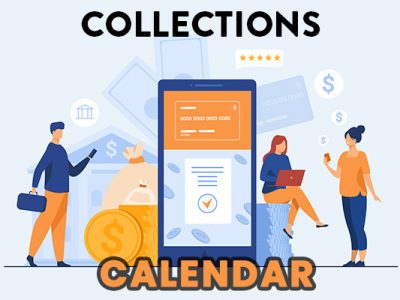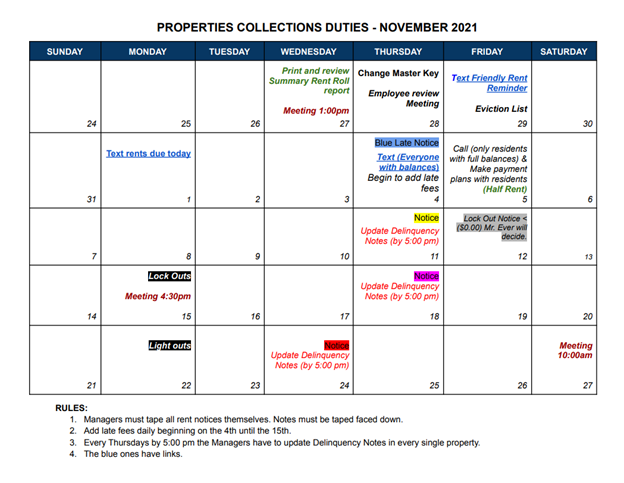 There are also set texting days, these days are: 
Two days before the first of every month. 
The 1st of the month 
On the 4th of the month, when late charges begin. 
This calendar also specifies the days on which notices should be sent.
Each color has its importance as well. (Will be explored further in this chapter.)